Ein Hashofet Productions LTD - Professional sales and marketing video productions
Marketing and promotional video productions
Marketing videos are one of the most important marketing tools a business has. A marketing video production should not be complicated, but it is very important to do the proper preparatory work in order to achieve the desired results.
For over 22 years, we at Ein-Hashofet Productions have been doing only one thing – producing marketing videos. 
Our videos are produced specially to increase the amount of exposures, conversions and leads your product and business get. Marketing videos will help you expose your product and grow your brand on your business website, google, social media, exhibitions, conferences and many more. 
We will tailor the perfect marketing video production for you to advance your goals- taking into account your specific marketing needs, schedules and budget. We work with leading video production professionals from a wide range of fields including directors, producers, cinematographers, editors and animators. All our team are highly experienced with producing business oriented film productions.
How do we produce the perfect marketing film for you?
The first step is to answer a few basic marketing questions :
What is the purpose of the marketing video production? 
Who is the main target audience?
What will be the distribution channels of the marketing video?
We then look at different concepts and budget frameworks to determine the best way to convey the message to the target audience. We will determine whether we want to produce an animated promotional video, a live action video or a video that combines the two. 
Is it important that the video will convey a certain emotion?
Or maybe technical data is what the target audience is looking for? 
By the end of this process will find the most unique and interesting way to tell the story of your business or product.
The distribution channels of the video are also a crucial factor in choosing the concept for a marketing video production. For example, a video that is intended for social networks such as LinkedIn or Facebook, will be produced differently then a video intended for a conference. Or a video produced for presentations (where we have a "trapped audience") will be produced differently then a video intended for general use on the company's website.
Marketing Videos – a Tailor Made Comprehensive Solution 
✓ Concept   ✓Script   ✓Production   ✓Filming   ✓Animation   ✓ Editing   ✓ Narration   ✓ Sound
The bottom line is that we have a lot of experience producing marketing videos for businesses.  We supply the whole production process from start to finish.
Every marketing video that we produce, proves time and time again that when you are doing something that you really love – you do it in the best way possible.  
Don't wait for the competitors to make the first move!  Talk to us  and we will be happy to explain to you why a marketing video produced by us – will achieve your goals.
Intel Israel Projects Organization
Lilach Turgeman
"We wanted to thank you from the bottom of our hearts for the many days of videoing and for the products we received. It sounds really simple to hire a production company to make a promotional video on a particular topic, but the road is long and sure not easy. Without good and professional people, the final video will never be great. We were not a simple customer; we asked for a lot of changes with tight deadlines, we asked you to come to face-to-face meetings because phones and emails do not work the same. The response from you was always courteous, in good spirits, which made us enjoy all this way. The final products, a promotional video and short videos - were great. You have a great team, we really enjoyed working with you! So thank you again, and we highly recommend you."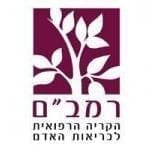 Rambam Medical Center
Oded Meir Marketing Manager
"Ein Hashofet Productions won the tender to produce promotional videos and departmental videos for the Rambam Medical Campus in 2015. Since then, during this period of joint work, they create high-level marketing videos for us All this while maintaining professionalism, meeting the schedules and budgets, while providing excellent, available and professional service. The professional teams of Ein Hashofet faced all the difficult challenges - with full commitment, flexibility, professionalism, creativity and a positive attitude. Promotional videos that the company produces are excellent and are used by us for many purposes in Israel and around the world. We thank them for that and highly recommend Ein Hashofet Productions as a video production provider. "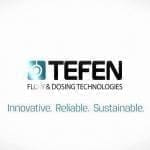 Tefen Flow and Dosage Technologies Ltd.
Ella Tamir - Marketing Manager
" We would like to thank you from the bottom of our hearts for the wonderful work you have done for us. We have been working together for two years, you have produced a promotional video, product videos, animated videos and instructional videos for us. You have shown great professionalism in understanding the technical side of the products and this is very evident in the quality of the videos. All along you were attentive and professional, you responded to all requests with great desire, and always with a smile and to our satisfaction. We will be happy to work together in the future as well. " Mazor Robotics
Tali Hershko - Product Manager
"We started working with Ein-Hashofet Productions for urgent photography work. The team at Ein Hashofet Productions happily got to work and we completed the promotional video in a short time. The video was professional, high quality and we received many compliments for it. From there we continued to various photography and editing jobs that were always done with great professionalism. All this while meeting schedules and especially with a lot of desire to help and availability to respond to any issue that arises. Arbel and the team gave a professional opinion and took each project seriously and we really enjoyed working with them and we will continue to work with them in the future."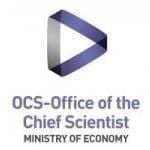 Technology incubators program and start-up companies
Salit Lev - Marketing Manager
"Ein Hashofet Productions performed the video production project for the Chief Scientist's Technology Incubator for the 2013 Outstanding Company Selection Ceremony. The productions included a short promotional video for each of the nominated companies - and an animated opening for the entire project. The team of Ein Hashofet Productions got involved in the task immediately, and provided a solution to all production needs throughout the project. Starting with the video team, through the editors and animators, and everything is done in a courteous, pleasant and fast manner. Their work was characterized by professionalism, adherence to extremely tight schedules, and down to the last detail." even when last minute fixes were required Ein Hashofet Productions provided all the solutions in order for the videos to be ready without any problems We highly recommend them, and will be happy to cooperate in the future."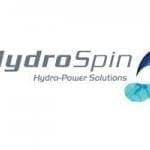 HydroSpin
Ohad Lev - Marketing and Sales Manager
"We produced 2 videos with Ein Hashofet Productions - a marketing video for our company and an installation instructional video for our product. In both we found first-class professionals and an attentive ear for our needs. More important than anything is a real desire to understand what it is and the best way to convey the right message to the viewer. The commitment and willingness are appreciated, and we are very pleased with the end result. We highly recommend anyone who is interested in having the highest level of professionalism to work with Ein Hashofet Productions for marketing video productions."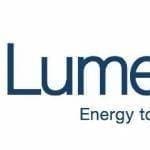 Lumenis Ltd.
Osnat Cohen - Director of Marcom
"I work with Ein Hashofet Productions for about a year and a half. They produced product videos, animated videos, and stills photos for us. The most prominent thing in their work and also what sets them apart from other suppliers in the field is the service. When I turn to Ein Hashofet Productions with a new job offer I know that I will receive a quick response, professional service, personal treatment and meeting the most tight deadlines. In every new project, the studio ensures and maintains that the video we receive from it will be to our complete satisfaction. Lumenis is a company that develops medical equipment. The products shown in the videos are complex. The company's staff has in-depth understanding and quick perception and applies them effectively in the preparation of the videos. It makes the whole process of producing videos an efficient process that saves us a lot of time."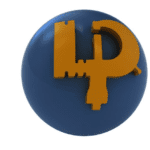 Lev Dies LTD
Lior Lev - Marketing Manager
"To Arbel Rom and the entire Ein Hashofet Productions team. I would like to thank you for producing promotional videos for Lev Dies. Thank you very much for the amazing production and professionalism and for the small details that made the promotional videos so impressive. The seriousness and meticulousness led to a video that met all our expectations."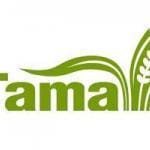 Tama Plastic Industries
Tom Shelach - Social Media Manager
"We found Ein Hashofet Studios when we were looking for a company that could shoot and edit an extreme video for an exhibition that presents our products from a different angle. From the first moment we found a partner who was attentive to our needs and immediately embarked on the challenging task, most of all to produce the kind of video we wanted. Everything was done in full transparency and without unnecessary surprises. On the shooting day itself we found out that these are top professionals. By the time we arrived they were ready. They knew how to manage production day times most efficiently. At the editing stage, they made sure to bring in a professional editor who specializes in extreme videos, who was attentive to our comments and corrections. And the result was a professional and impressive video that receives a lot of compliments wherever it is shown." At the editing stage, they made sure to bring in a professional editor who specializes in extreme videos, who was attentive to our comments and corrections And the result was a professional and impressive video that receives a lot of compliments wherever it is shown."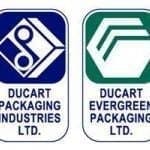 Duckart Packaging Industry Ltd.
Yaron Reiz - CEO
Ein Hashofet Productions manages to present the values ​​and capabilities in high quality, down to the last detail, in amazing video angles, in listening and understanding work processes and production and focus on uniqueness A winning mix of people, products and production processes is created. We got great videos that accurately represent our products and services We received enthusiastic responses from customers and suppliers. At the launch event for the new production line at the factory, we received a wonderful gift in the form of a promotional video for the business.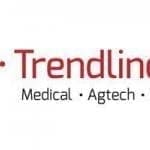 The Trendlines Group Ltd
Karen Kozek- Marcom Coordinator
​We were impressed by the video, not only because the video guys "got" Trendlines, but also because they understood the purpose of the film, and they delivered extremely professional results — to say nothing of quick turnaround.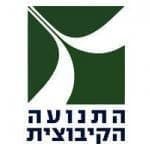 Kibbutz Movement
Elisha Shapira
"Ein Hashofet Productions prepared the video in honor of the kibbutz movement's 100th anniversary. They did it professionally and impressively. The video gives a credible and high-quality picture of the kibbutz movement and its contribution to the state of Israel. To my knowledge, all who saw the video, praised its quality. The Photographic Congress
Ben Wishlitsky - CEO
"The high professionalism and your commitment, lead our company each time. Thanks to the dynamic production mechanism that you provide, using the latest technological means, we can guarantee our customers receive the best solutions. In the videos you produce for us, you can see the creativity and professionalism that are reflected in the impressive end result and the emphasis on conveying the customer's messages. The tools you provide allow us to leverage our company to provide our customers with the highest standards, at the most attractive price.